The Sparks of Change Foundation supports the following programs:
Rutgers Future Scholars Program
Providing first generation-to-college, low income, promising middle school students a winning chance at obtaining higher education.
Learn More
Daniel Siegel Memorial Fund in Political Science (Yale University)
Providing grants to political science majors to support undergraduate research for thesis projects. Recipients in the Political Science Department have made outstanding use of the resources from the Fund and advanced their independent research projects to overcome some of the challenges of researching in the pandemic era, wherein access to materials is limited.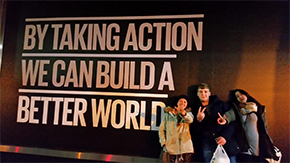 Galilee Dreamers
Building long-lasting connections between Jewish and Arab communities in the Galilee. Objectives include sharing the message of hope, tolerance, and respect for diversity with young people around the world and shaping the next generation of Israel's educators by making this program an integral part of training students of education in partnership with Oranim College.
Learn More
Soccer Without Borders
Soccer Without Borders, which uses soccer as a vehicle for positive change, providing under-served youth with a toolkit to overcome obstacles to growth, inclusion, and personal success.
Learn More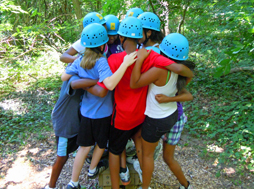 Middle Grades Partnership
Middle Grades Partnership. MGP brokers a two-way partnership between public and independent schools to provide comprehensive summer and after-school learning opportunities for academically promising Baltimore City middle school students. By providing exposure to both a core academic curriculum and enrichment, MGP enables Baltimore City middle school students to enter high school with the tools to succeed and excel.
Learn More
Galilee Dreamers Program
Testimonials
I want to start with my friends, and try to get them to see what I see now. And who knows, maybe it will lead to a bigger group of people seeing coexistence as important a thing as I do.
After this journey, I support coexistence to a much greater extent, and understand its importance in the complex reality that exists.
[The experience] definitely made me a better person.
[The experience] strengthened my commitment to coexistence.
It deepened my understanding that we and the next generation must work harder to make a change. I am certainly motivated to contribute as much as I can.