The Sparks of Change Foundation supports the following programs: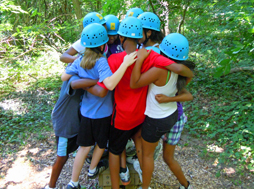 Middle Grades Partnership
Middle Grades Partnership. MGP brokers a two-way partnership between public and independent schools to provide comprehensive summer and after-school learning opportunities for academically promising Baltimore City middle school students. By providing exposure to both a core academic curriculum and enrichment, MGP enables Baltimore City middle school students to enter high school with the tools to succeed and excel.
Learn More
Soccer Without Borders
Soccer Without Borders, which uses soccer as a vehicle for positive change, providing under-served youth with a toolkit to overcome obstacles to growth, inclusion, and personal success.
Learn More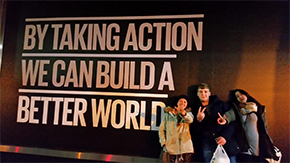 Galilee Dreamers
The Galilee Dreamers program (previously referred to as the Oranim/Sparks of Change program) is an annual immersion program that brings Jewish and Arab students in the Galilee together to share ideas and form friendships. The objective of Galilee Dreamers is to promote inclusion and tolerance, and to combat preconceived misconceptions and biases through dialogue and shared experiences.
Every year, a group of international students from Israel visits local schools in multiple United States cities. The students visit American high schools where they engage in dialogue with local students and community leaders and are hosted by American families. Through facilitated discussions and shared experiences, the participants break down barriers, dispel stereotypes, and offer new and diverse perspectives. Throughout their travels, new friendships are created. When they return home, ongoing programming supports continued interaction within and between their communities. The program is implemented through Oranim College of Education in Israel. A student teacher accompanies the students for the purpose of integrating some of the lessons learned into future teaching.
Upon completion of the program, participants in Galilee Dreamers have reported increased tolerance and respect for others as well as a greater knowledge of those who come from different backgrounds.
Learn More
Galilee Dreamers Program
Testimonials
I want to start with my friends, and try to get them to see what I see now. And who knows, maybe it will lead to a bigger group of people seeing coexistence as important a thing as I do.
After this journey, I support coexistence to a much greater extent, and understand its importance in the complex reality that exists.
[The experience] definitely made me a better person.
[The experience] strengthened my commitment to coexistence.
It deepened my understanding that we and the next generation must work harder to make a change. I am certainly motivated to contribute as much as I can.